Social media is used to increase the presence of any online business. Digital marketers make huge efforts to optimize social media accounts so that these can get more likes as well as views. Further, there are various tools available in the market that help to learn and use social media in an effective manner.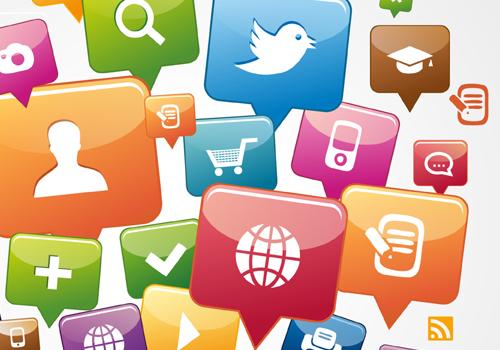 Recently, some more new tools are launched that make social media marketing an easy task. Based on various social media sections, tools are divided into different parts and these are as follows:
Various Social Media Sections and Tools:
Social Listening Tools: For social listening the top most recommended tools as opted by the users are as mentioned below:

Social Mention
Board Reader
People Browsr

Research : Depending on various researches conducted while framing a result oriented social media strategy, certain tools that make this research work easy are as follows:

Knowem.com: This tool is used to check how your brand, product or personal name is used on the most popular social media websites.
Checkusernames.com : This can be used to check the availability of your brand as well as user name on 160 + popular social media sites.
Similar sites: This can be used to modify browser experience with various sites.
Similar site search: This can be used to find the website alternates.
Sites Like: It helps you to find similar sites as the one you are using.
Kred: This tool is used to find the popularly shared content and ideas.
Group High: It is a software that helps to find influential blogs, automate research and measure the engagement in order to make marketing campaigns successful.
Crowd Ratio: This tool is used to identify the facts about the people who follow and like you.

Content Creation: Content is king when it comes to social media. To develop rich content; certain new tools are available which are as follows:

Flickr: This is the best online platform for sharing photos.
New. Pixable.com: It is one of the tools that identifies pinterest style image aggregator based on your network and interest.
Compfight: It helps you to find the right form of visual inspiration that is needed by you.
Scoop it: This website is useful to create great content to get maximum online visibility.
PowToon: This tool is used to create animated videos and presentations.

Engagement: Everyone wants that their audience must get engaged with them especially on social networks and hence these engagement tools can be useful here:

Sprout Social: It is perfect tool to manage and engage with your social business.
Zoom Sphere: This tool helps you to find fresh discussions, join into them and interact so that you can convert users into customers.
Swayy: With this, you can know the most popular engaging content that can be shared easily with audience on social media depending on their interests.
Cloze: It is a free app that can be used to keep a track of people who are important to you.
Woobox: Create winning contests, sweepstakes, coupons in order to grow number of fans and boost your marketing efforts.
Wind up:
So, with these tools one can easily widen the scope of getting found easily and in no way the online marketing efforts can be seen wasted. If you wish to know more about such tools then get connected with Platinum SEO, SEO Company in Melbourne.