With social media accounts becoming so easy to operate, people believe that it's a cup of tea to do social media marketing. Yes, of course it can be but only for those who actually know about the knicks and knacks of online marketing.
For others it's little bit tough however still people love to try social media marketing on their own. Reason it saves money but it can be too expensive in the long run or it can also affect the business badly. Yes, if you are trained by a professional then obviously it's an easy job.
But trying social media by hook or crook without any proper understanding can purely lead to wastage of money and resources. It's really a terrible task. So, let's become aware today about the troubles and trebles that people will face when they actually start experimenting with social media.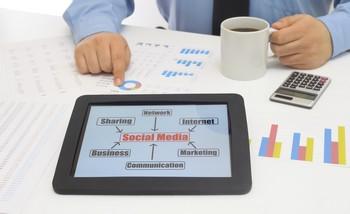 What hazards one can face while trying Social media marketing on your own?
We can see social media usage increasing by leaps and bounds day by day. Several social sites have done tremendous growth in recent years. Social media helps businesses to take advantage of unlimited online exposure.
Yet, companies avoid opting for any third party for social media services and try to do things on their own. This badly affects them because they lack to be benefited from the experience of well known digital marketing firms.
To prove this true, here's a short survey that shows how the effectiveness of Social media sites is actually measured:
85% companies measure the effectiveness via likes and followers and only 40% carry out sentiment analysis.
90% firms estimate the Facebook effectiveness with number of fans and 805 by the number of posts and nearly only 50% conduct proper analysis.
Almost 93% people agree to the fact that social media has the caliber to promote business online.
And very few say only 17% get the required results from their social media marketing efforts. The reason, they avoid to go for professional digital marketing services.
This strictly and ultimately leads to the conclusion that experimenting with social media ultimately leads to negative results and then finally firms stop carrying out any online marketing activities. With proper guidance, this situation can be avoided.
Apart from likes and followers, fans and tweets; there's much more to cover in digital marketing world. This consists of managing online reputation for long term, studying about complex analysis about brand image, reputation, awareness, market share, competitors and more.
Hence, it's really mandatory for firms to get in touch with reputed Internet marketing service providers like Platinum SEO who have good experience working with tools like Google Analytic. Such firms can help organizations to boost their online market presence as they are aware of thousands of variables apart from just likes and follows that actually are responsible for Social media marketing.
Wind up:
So, if you are one of the firm still using trial and error method in social media marketing efforts then be warned , you are at Risk. Quickly get in touch with any well known Online marketing service provider Melbourne and start applying your efforts in a proper direction.
This will save your time and money thus avoiding wastage of resources. So, be smart, think smart, act now and get effective results within stipulated time.