According to Bill Gates, content is King and it is the one that has maximum power to create bountiful of revenue. It is the area of website where maximum money must be invested and the same content will be used to get the sufficient return on investment.
Looking at mobile devices and social media, we can say that maximum content is being shared on these devices. This is one of the biggest shifts when the use of mobile devices exceeded the use of laptops and desktops.
As per the recent research, people spend more time on mobile as compared to that on desktop and more than 50% of time is spent on social media and still only 27% of marketers focus on various profiles that consist of various digital behaviours seen on such hand held devices.
Things that actually attract users towards content:
While measuring the content results, it's necessary to examine the main thing that can help readers to get valuable information and so before actually examining the content, it's advisable to get the answer of some questions which is as follows:
Place from where new subscribers can subscribe to your content. These may be blog posts, emails, social media, webinars and more.
Topics that create more interest such as industry related information, news topics, reviews, product information and other such hot topics.
Analytics are often used to record and determine the results. When using Google Analytics, it's necessary to define content marketing goals which are attached with other metrics. There are many such examples of content marketing key performance indicators which are used to check metrics and trace audience management.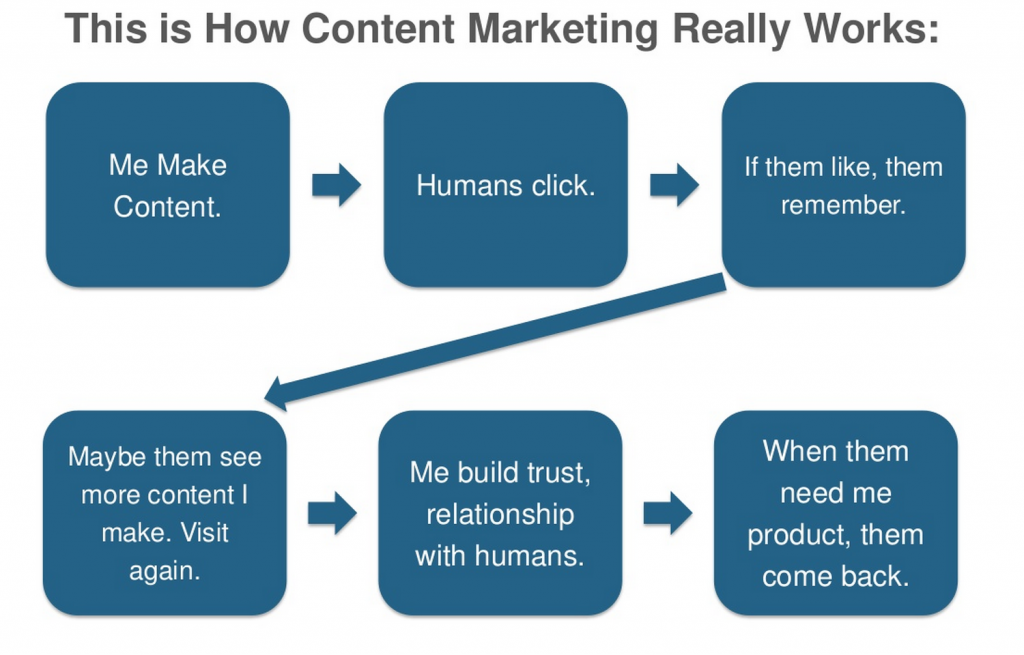 Some of the KPIs are as follows:
Brand Awareness: Various metrics like web traffic, page views, videos, downloads, social interaction etc are useful to create brand awareness.
Getting more leads: Conversion rates, document leads, email and blog subscriptions etc are the ways to generate more leads.
Maximum Sales: Many people make use of manual reporting, offline as well as online sales to increase maximum sales.
Loyalty: Certain percentage of content is to be considered by current customers but it's important to have loyal customers which can be gained by way of renewals.
How can you measure content in your Marketing Strategies?
While developing any marketing strategy, make sure that the content is such that it will be able to generate maximum results. Some of the things that must be considered while creating content for marketing strategy are as follows:
Preference: Making content for marketing strategy, content quality and success must be given top preference.
Transformation: Trace the number of confirmation rates and identify where they drive from. Give more importance to those locations and strategies.
Associates: Look for people in your business and get ideas to promote content on various platforms like LinkedIn.
Adjust: Try to leave the data that is not working and is no longer related to your interest. Examine and change the content to meet the new demands.
Carry on: Go on examining the content and check it with several content measuring techniques.
To measure content marketing in a perfect manner, it's necessary to keep on learning what actually interests people and then provide them with that particular information which strives to improve readership.
Wind up:
Hence, in order to make sure that your content marketing is working fine and is perfect to get the desired results, be connected with Platinum SEO, well known SEO Company in Sydney and know the proper techniques that will enable you to enhance your online marketing efforts.